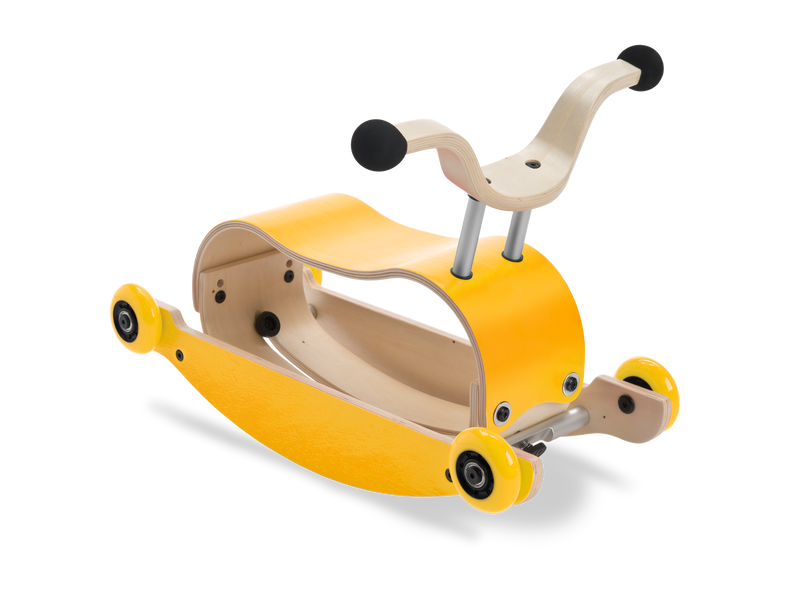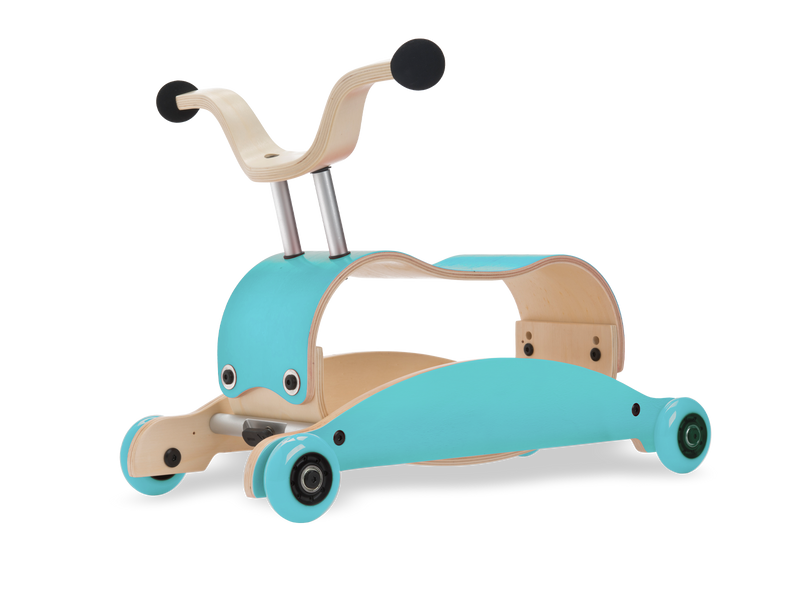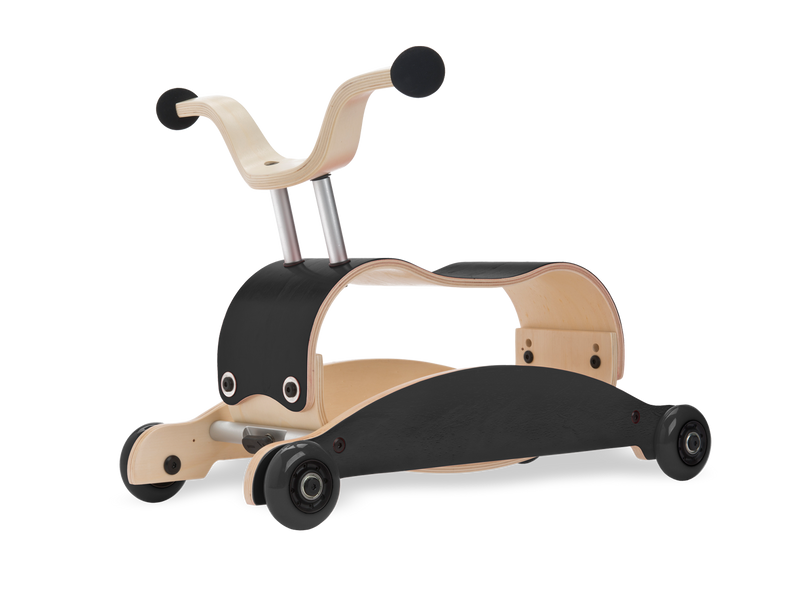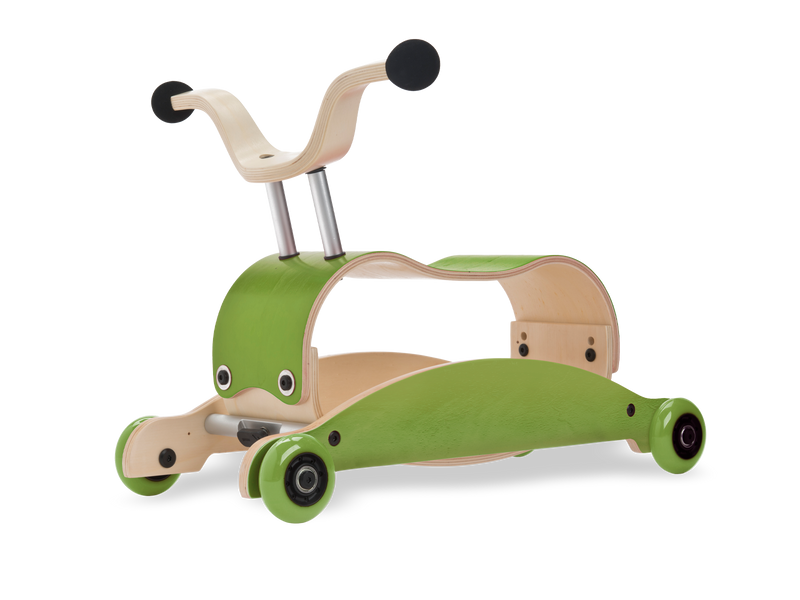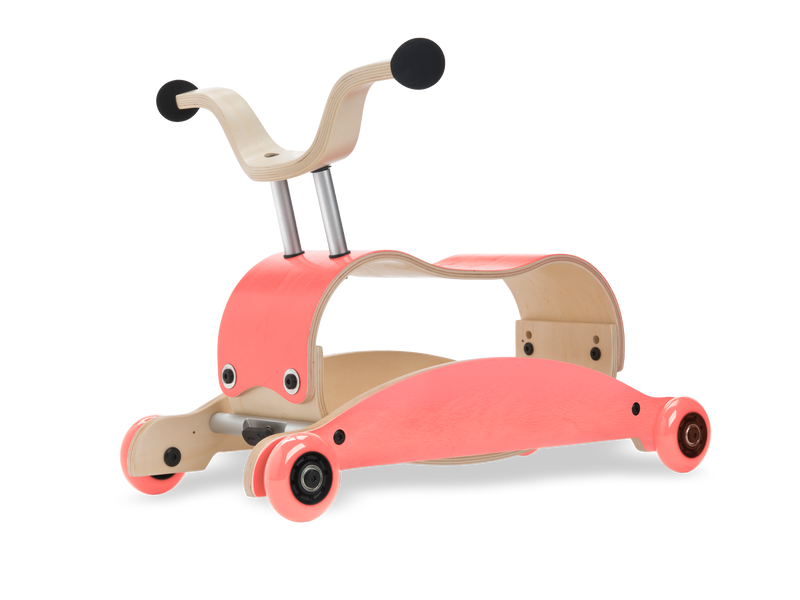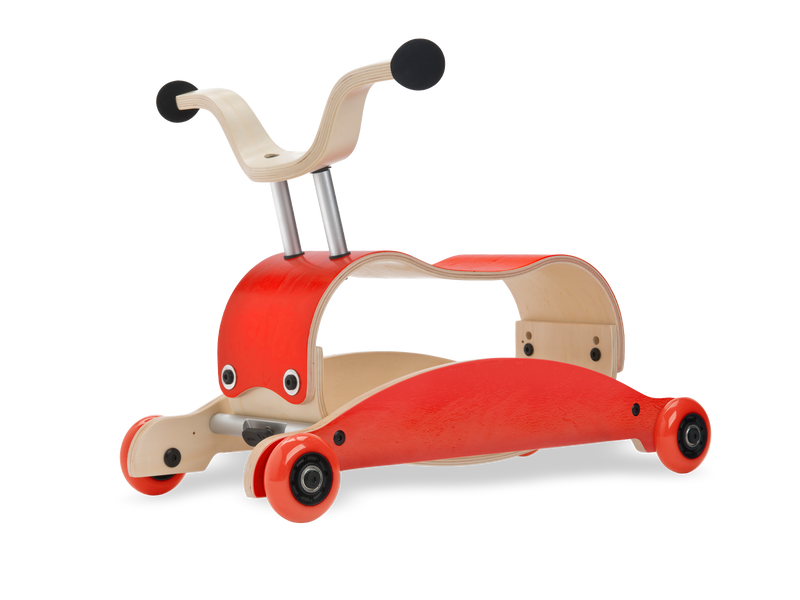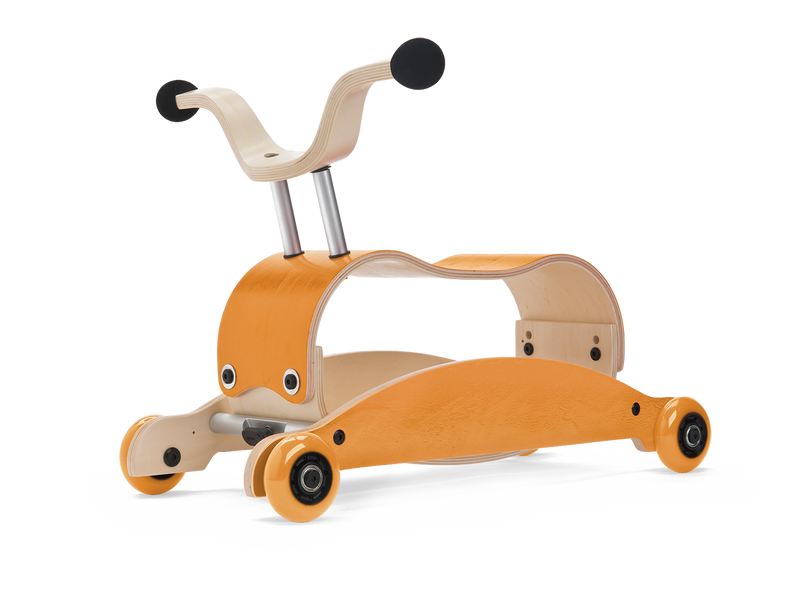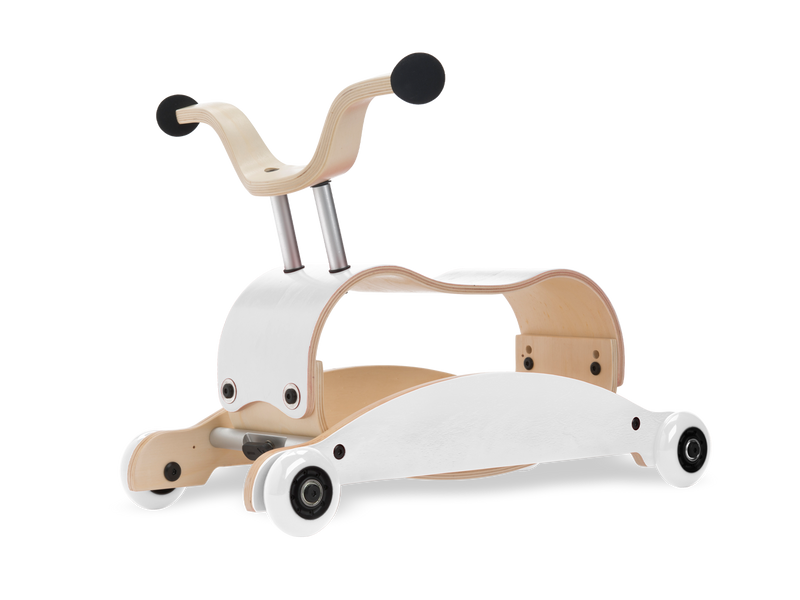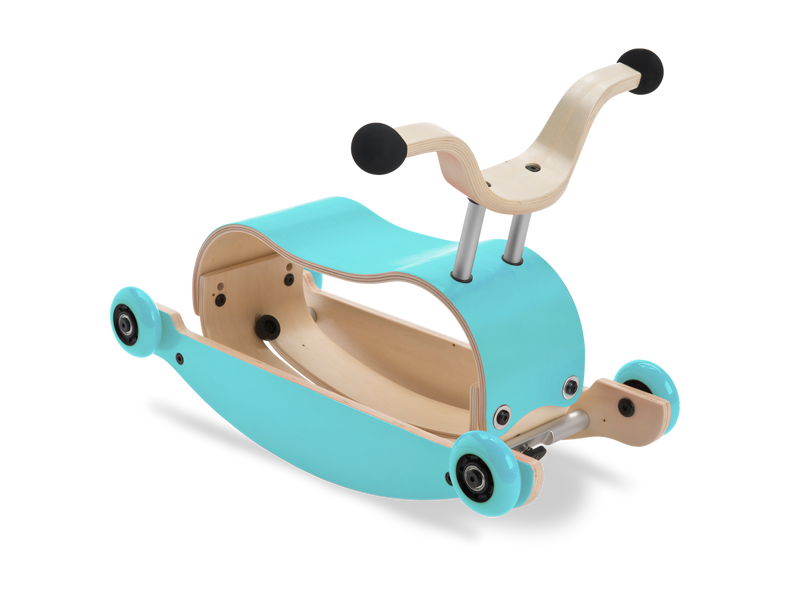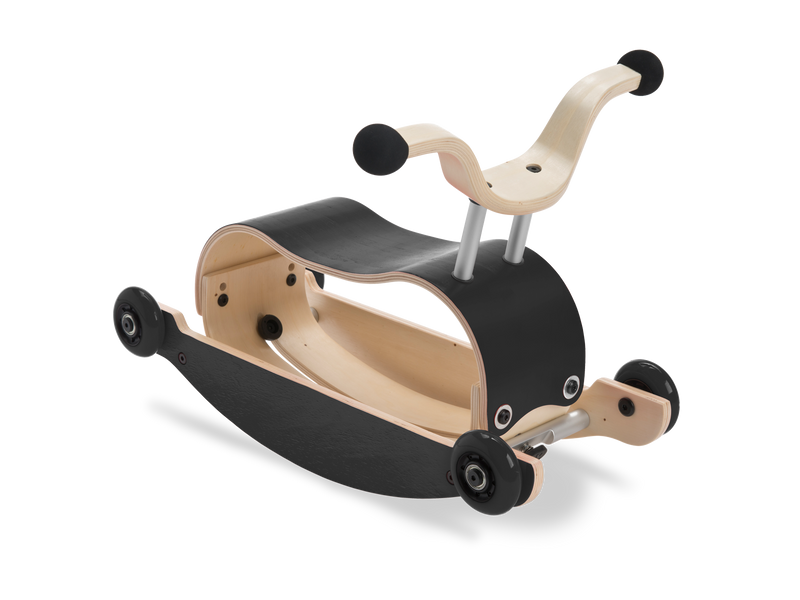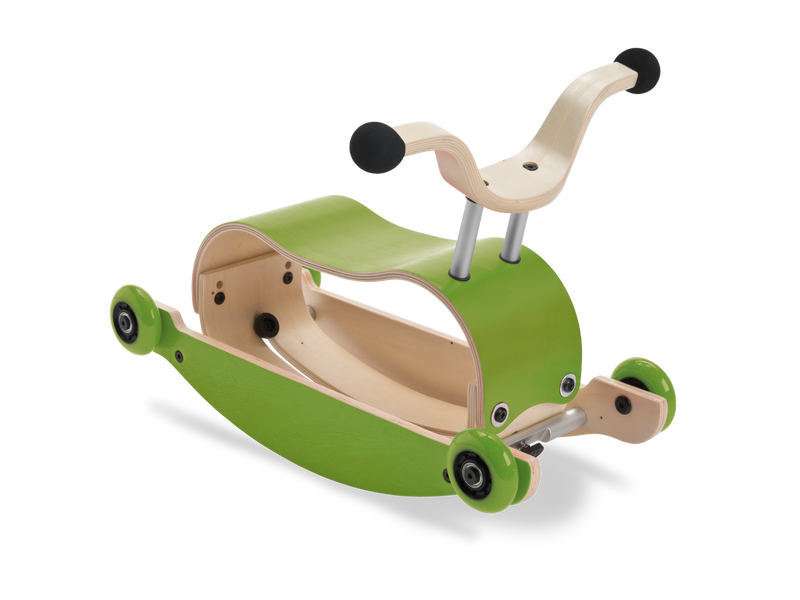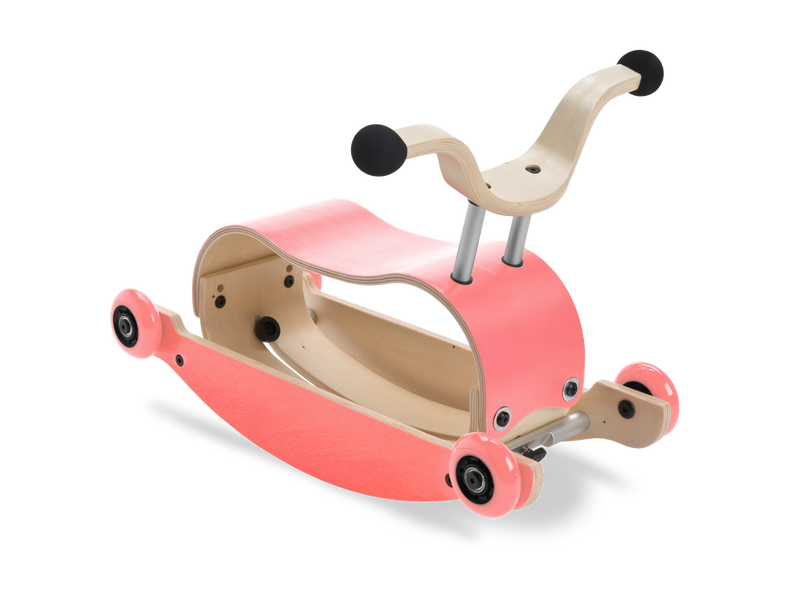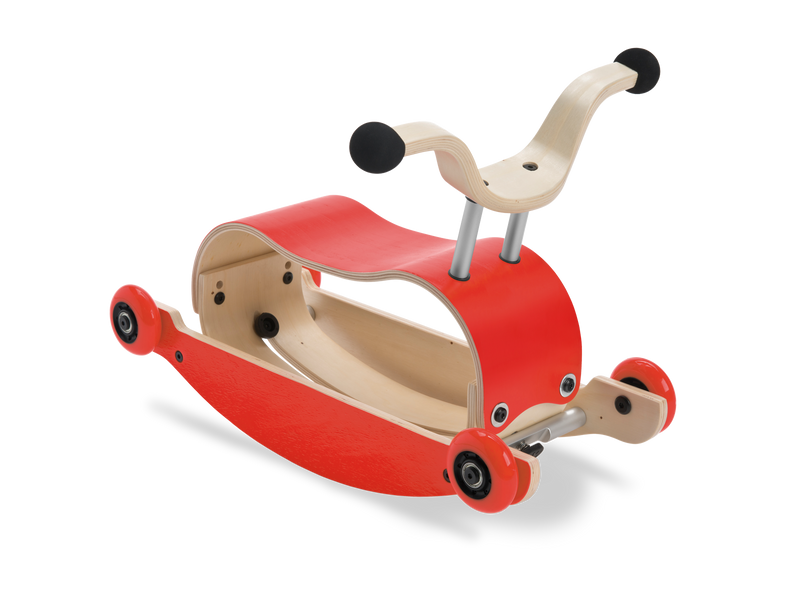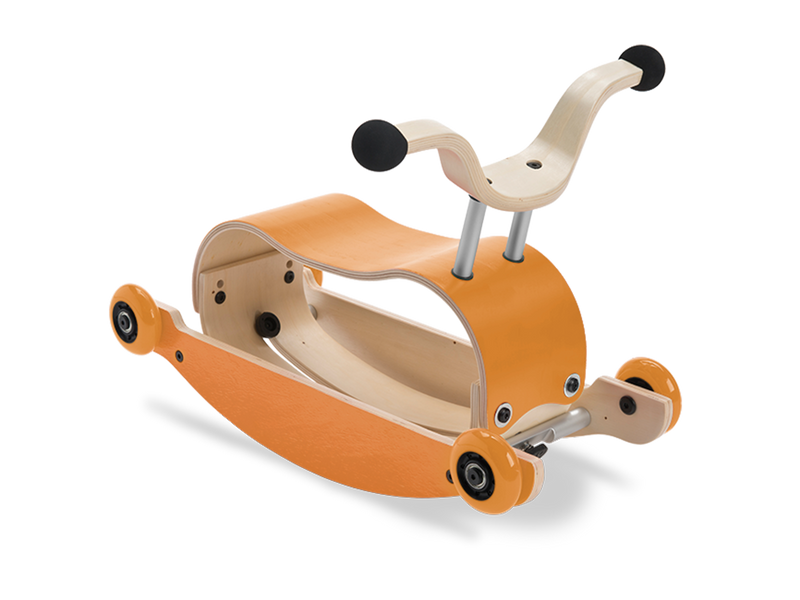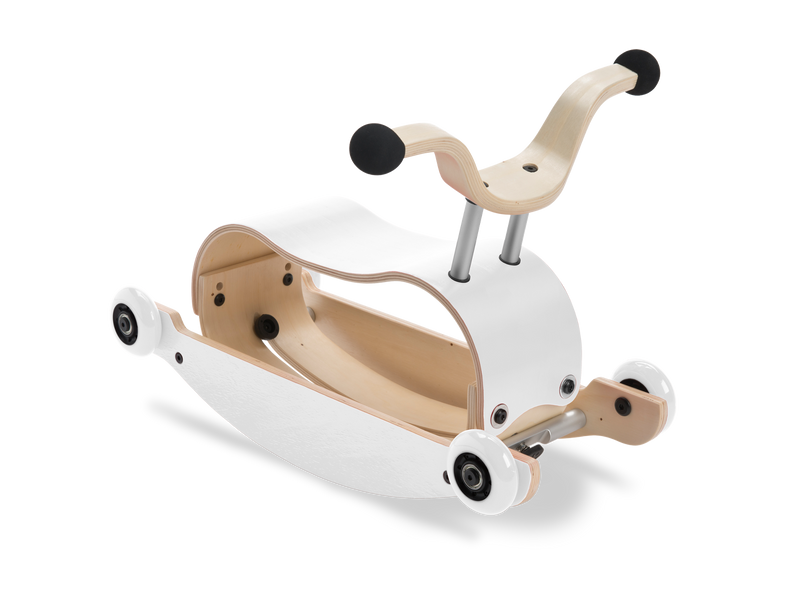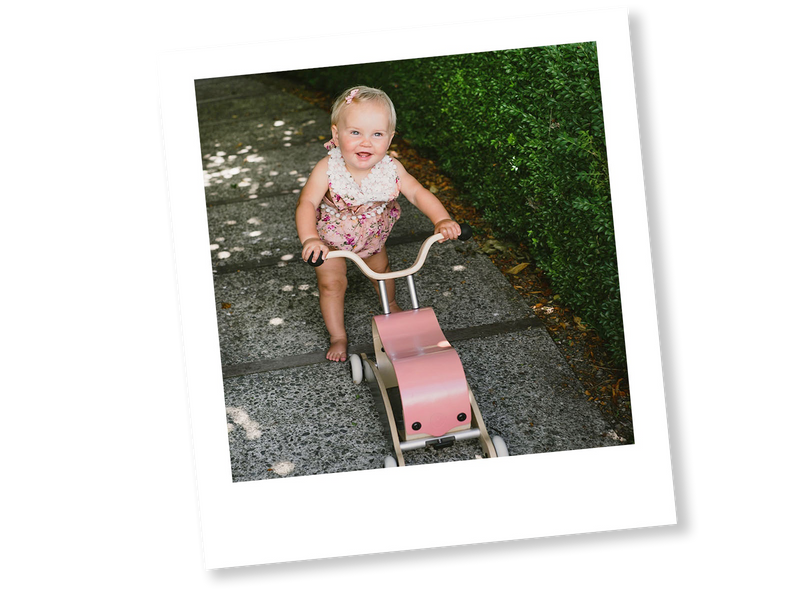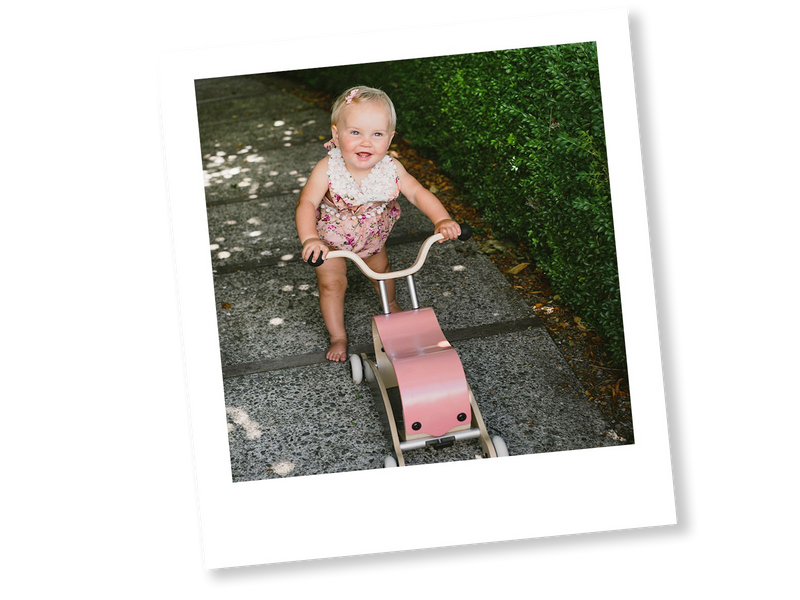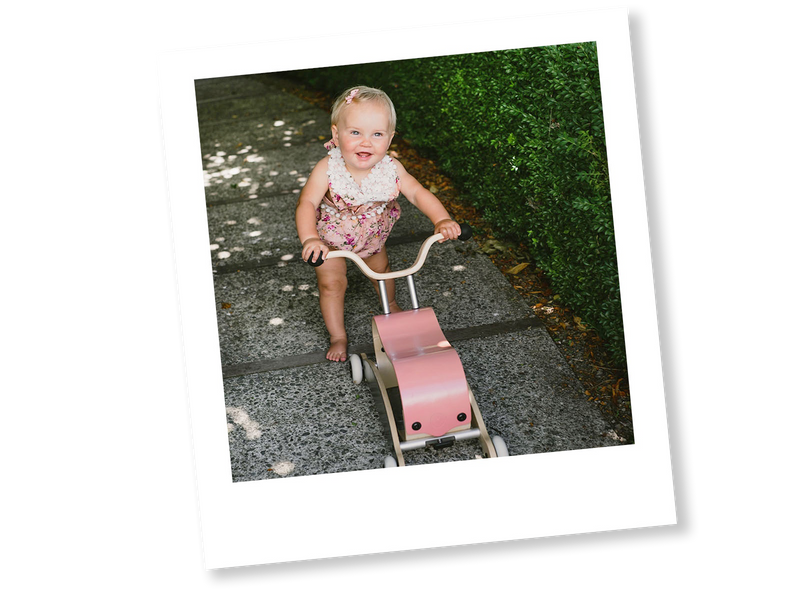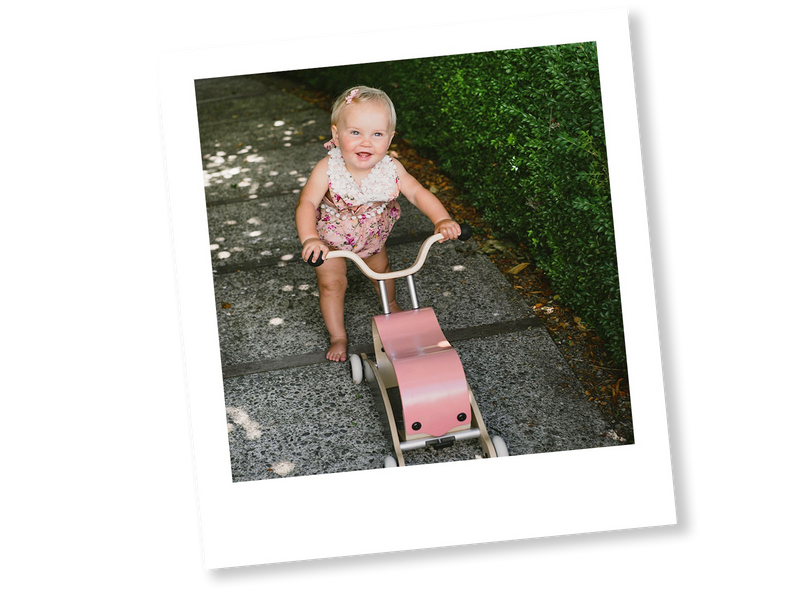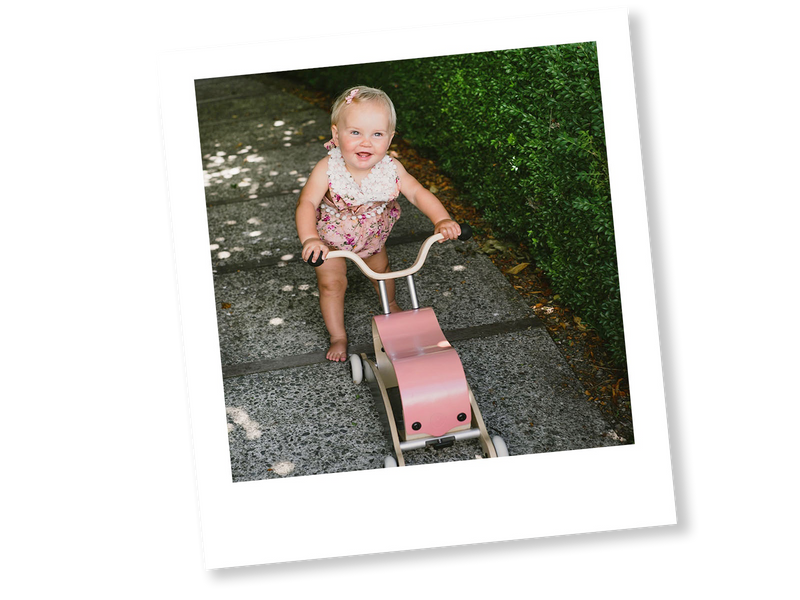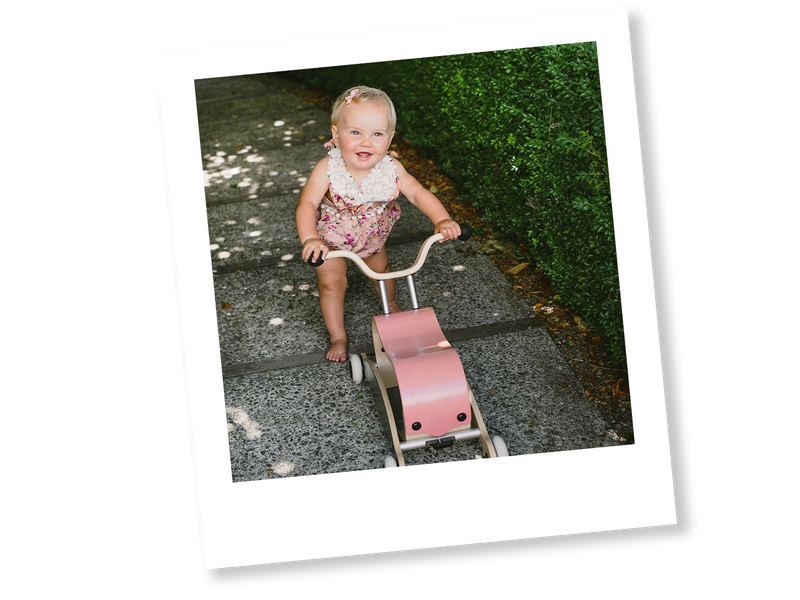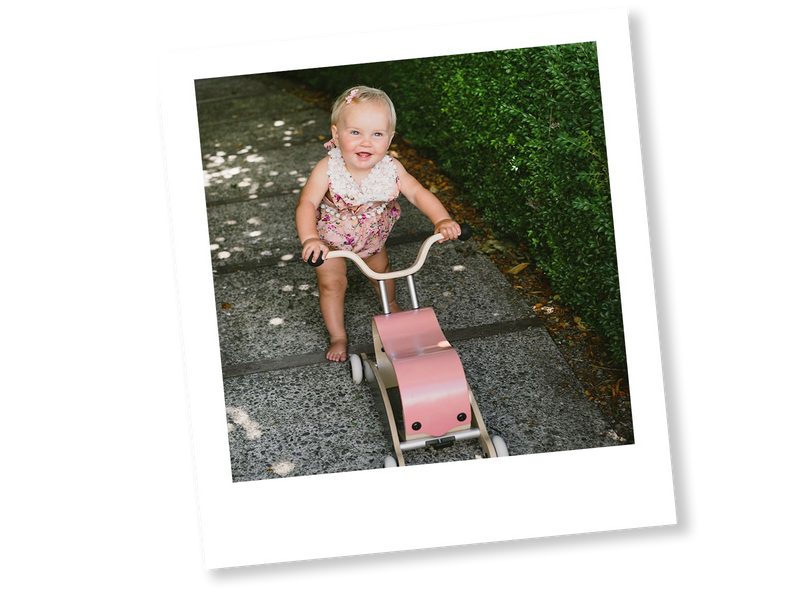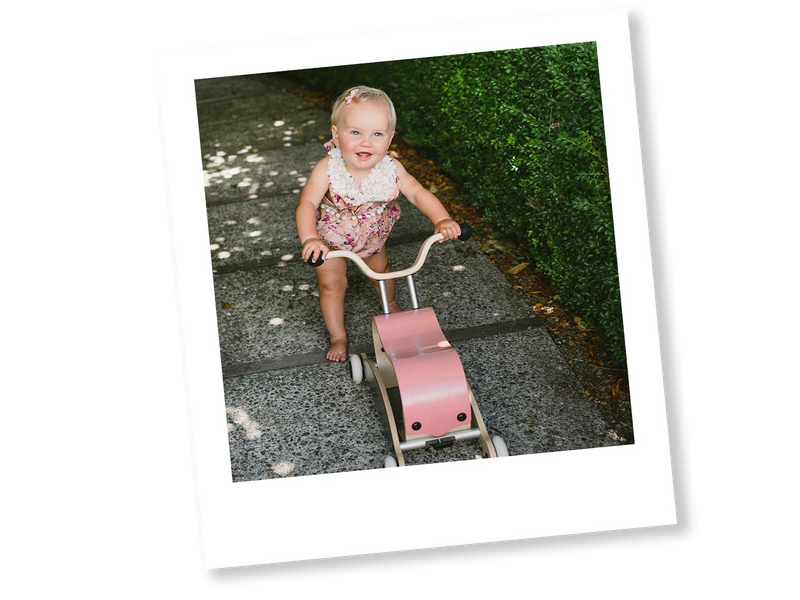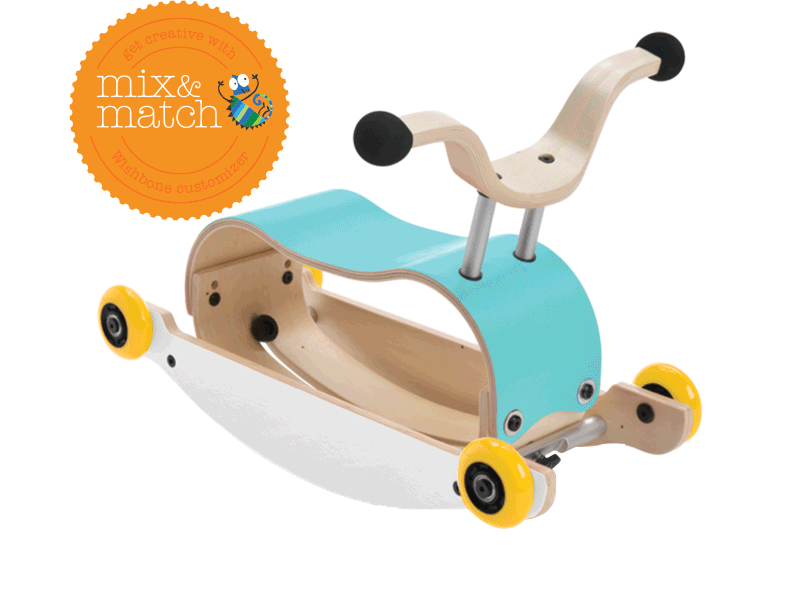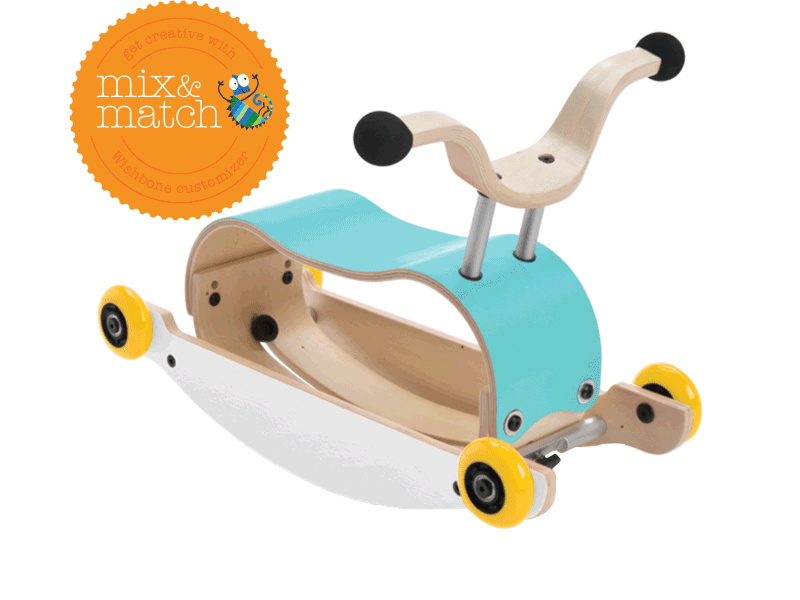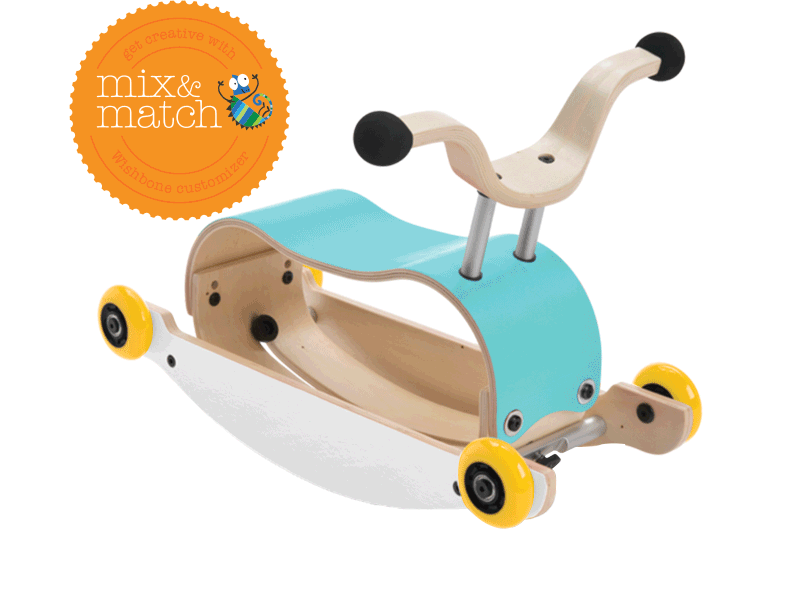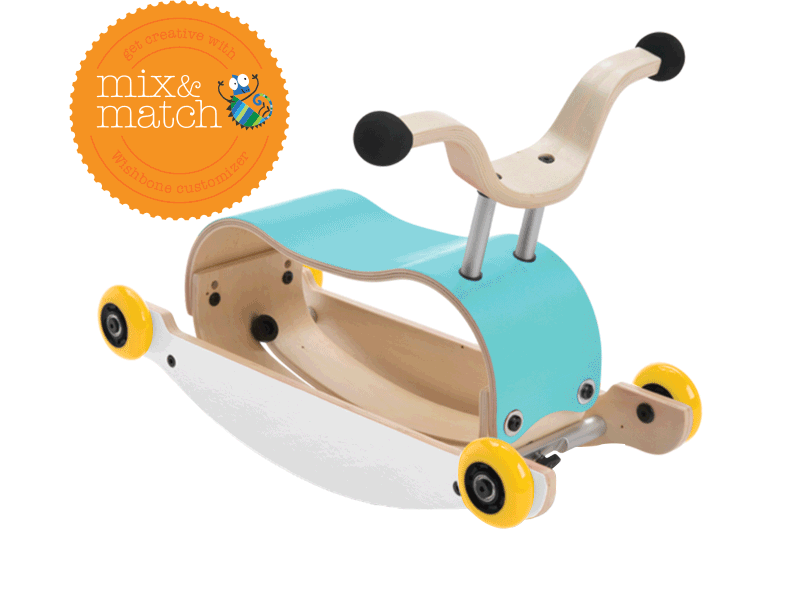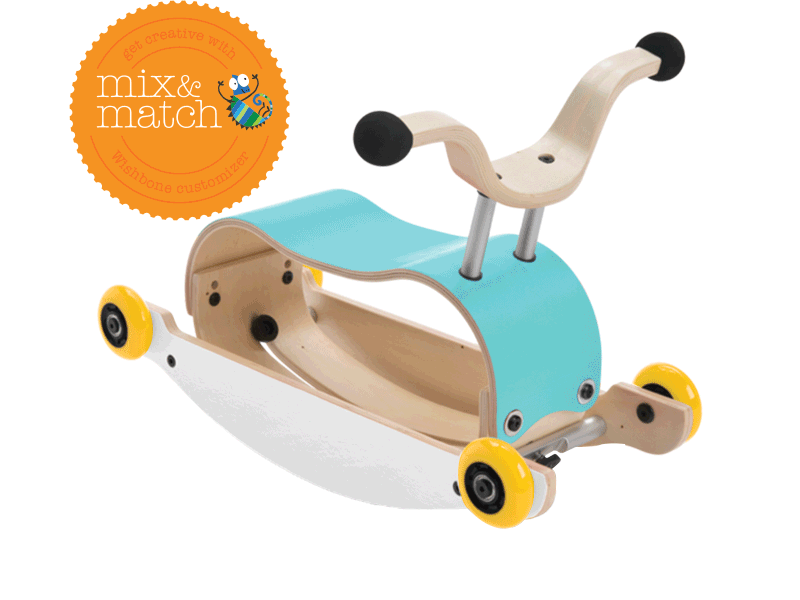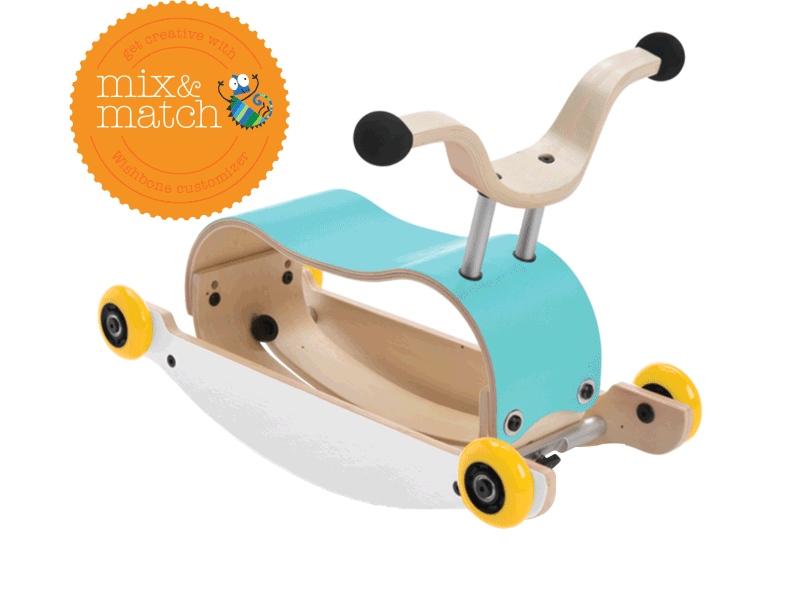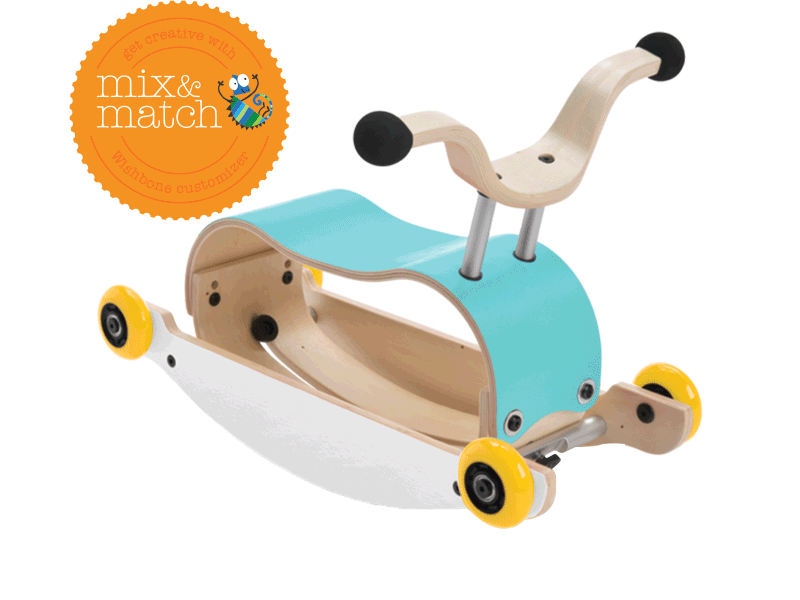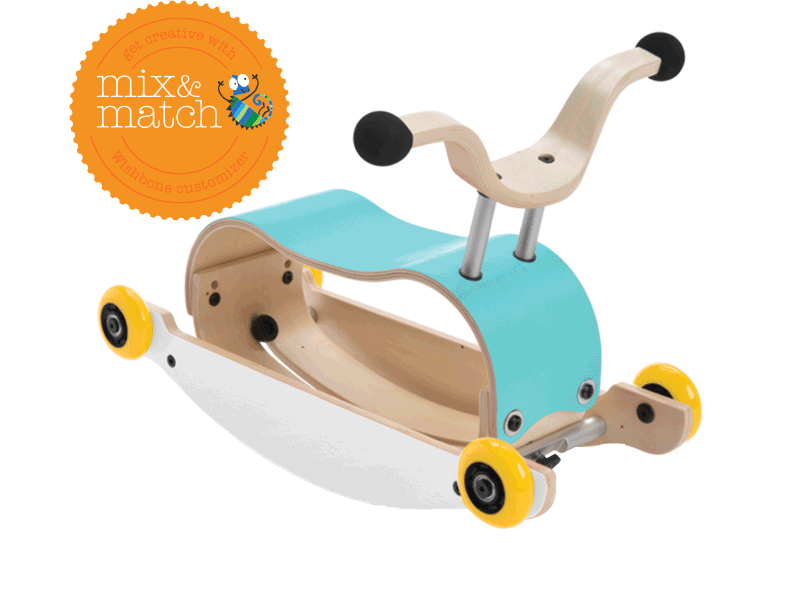 Wishbone Mini-Flip Walker
Babies love Wishbone Mini-Flip 4in1. Learn to Walk, Rock & Ride all-in-one! Simply turn the latch to flip the base and transform Mini-Flip from gentle rocker to walker or stable ride-on. Recommended for 9 months and up. Perfect for baby's first steps. Made from plantation poplar, comes with inline non-marking skate wheels. Lightweight at 2.1kg (4.6lbs). Available in 8 gorgeous colours, or design your own Mix + Match combination in our product customizer! Wishbone Mini-Flip 4in1 has an interchangeable base. As your toddler grows, get Mini-Flip Race Base with four exciting caster wheels to spin and drift. Mini-Flip Race Base is ideal for walking toddlers and recommended from 1-3 years. Mini-Flip Race Base is sold separately, OR comes included with the Wishbone Mini-Flip Deluxe Bundle. Assembled size and weight 54 x 23.5 x 39cm, 2.1kgs.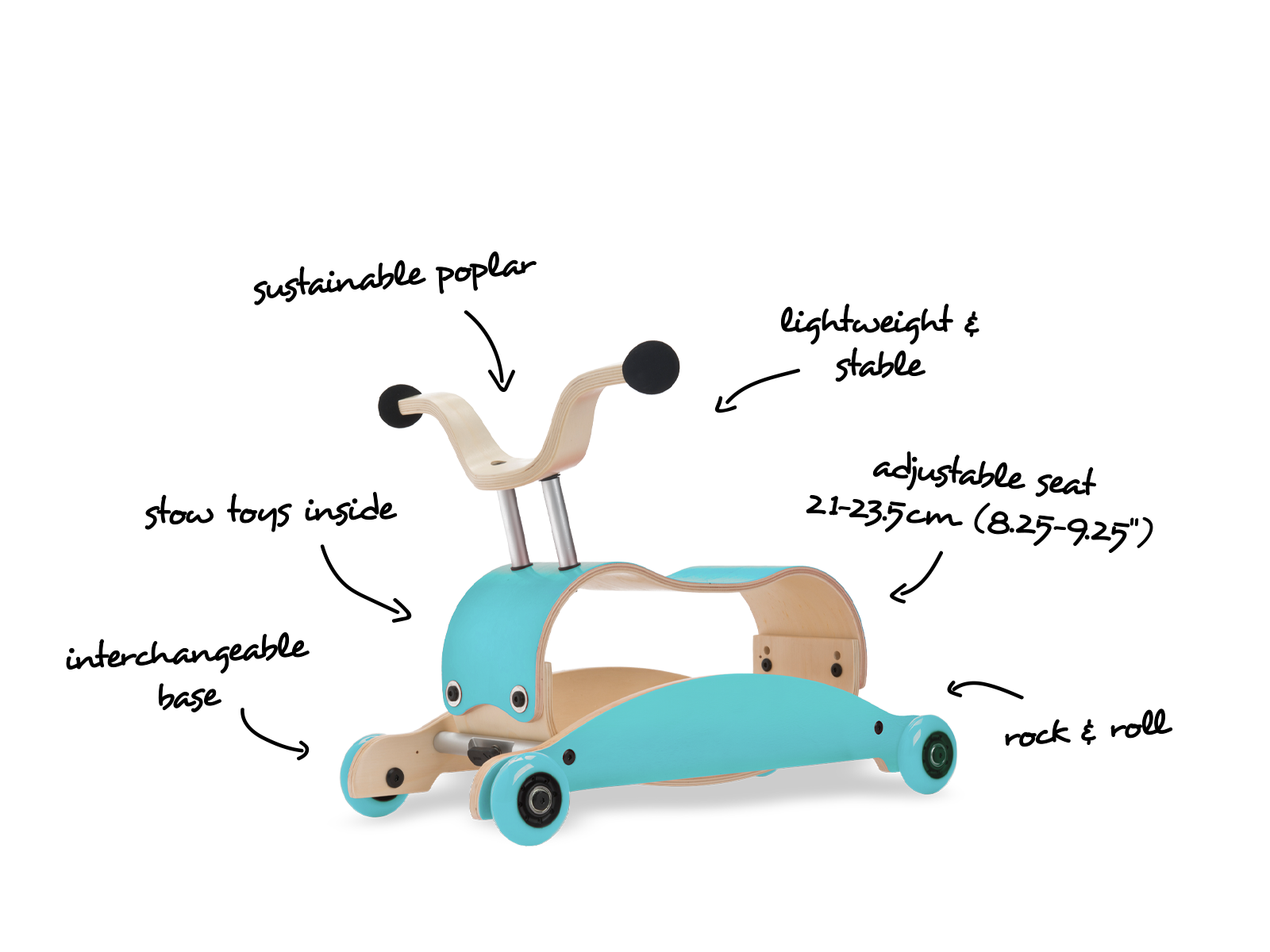 values
At its core, Wishbone Mini-Flip 4in1 represents the simple joys of a more connected life. We hope you will slow down, get involved, choose signature colours and build your design together. Watch your little one take their first steps, then maximise play value by switching to Race Base for more years of joy.